Marketing & Design professionALs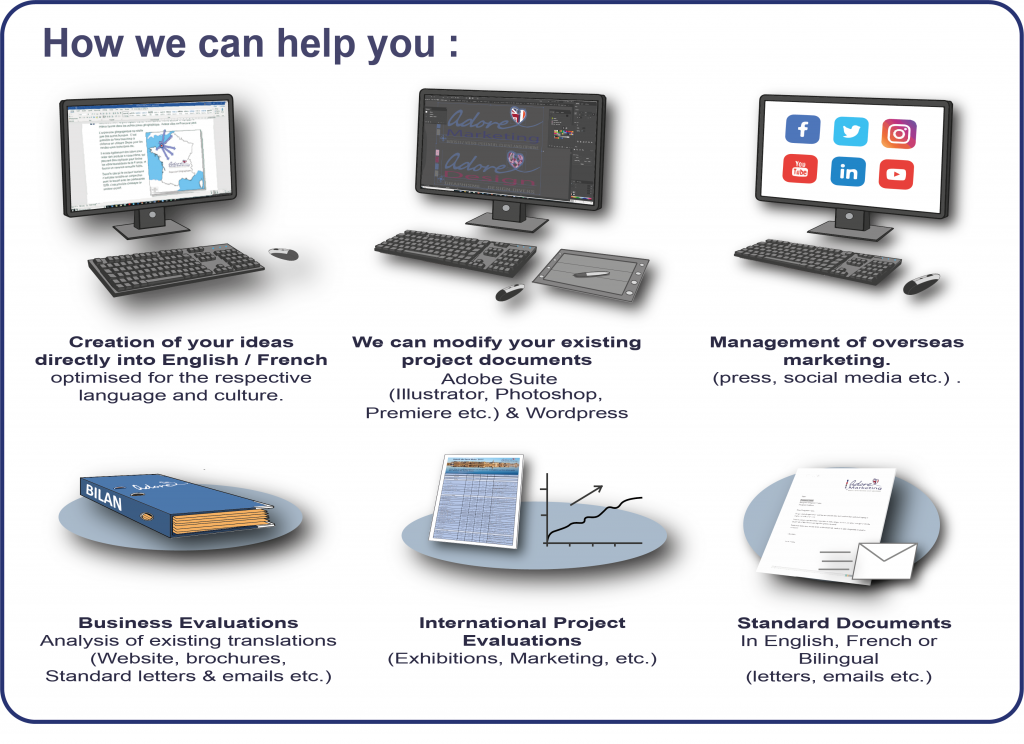 A study in 2017 showed that 64% of St Malo hotels has serious errors on the English versions of their web sites.
We can help you improve your service to your clients and increase their international clientele.  Our services also eliminate the dangers of a literal translation as we use language which is culturally correct.  We will create your marketing material directly in English or French, without errors, tailored to your clients' requirement and budget.
With our help you can:
Dramatically increase your turnover (by offering multi language).
Offer new overseas markets and marketing to your clients.
Get ahead of your competitors.
Improve your business profile.
We can offer:
An evaluation of existing foreign language marketing material.
A realistic proposal tailored to your clients and their budgets.
Complete confidentiality.
We will work directly with your clients in total confidence.
Overseas exhibition management.
The development of your projects in French and English.
Overseas marketing and on foreign social media.
A complete graphic design service. (Brochures, banners, design, drawing, web design)
Drone Service (photographs & videos)
Overseas Negotiations.
etc.